In the heart of the old town of Füssen are the atmospheric sun terrace and the small but very fine beer garden of the restaurant Aquila. Surrounded by Mediterranean plants, the Aquila corresponds to the Mediterranean flair and the cosy Allgäu way of life.
Enjoy the wonderfully prepared Mediterranean and regional specialities with a cool beer or an exquisite glass of wine in convivial company.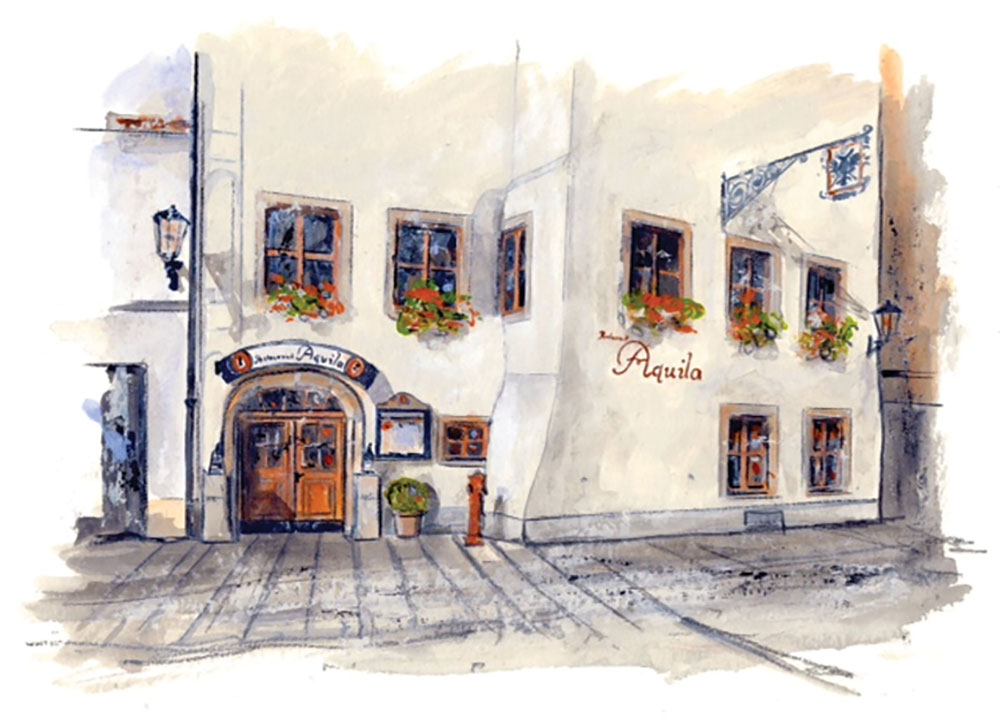 Fresh Ingredients, Tasty Meals
We use selected regional products. Our kitchen team cooks with love, always fresh and only for you!
What our Guests are Saying

"A bit out of the way, we discovered the restaurant by chance and can only recommend it."
Yelp / RK User

"The main course was very tasty and a very large portion. We can definitely recommend the restaurant for a delicious lunch."
Tripadvisor / Nicole

"Fried potatoes excellent. The herb butter homemade and spicy. The meat wasn't dry. All-round good performance. Service was very friendly and attentive."
Tripadvisor / Tom

"We were enthusiastic about the service, the premises, the friendliness of the staff and above all about the food. Value for money."
Yelp / RK User
Whether celebrations, special offers or special events – stay up to date and don't miss our news.
MONDAY – SUNDAY
11:30 am – 09:30 pm

Aquila
Brotmarkt 9
87629 Füssen
Tel: 08362 6253
Brotmarkt 9
DE 87629 Füssen
Tel: +49 8362 6253
Drop Us a Line
You want to reserve a table?
You have questions or were not satisfied?
Write to us and we will gladly take care of your request!